Ever since i started with the B74, there was an issue withe rims rubbing on the ballcup of the steering arm. All Ballcups looked more or less like this after a certain amount of time: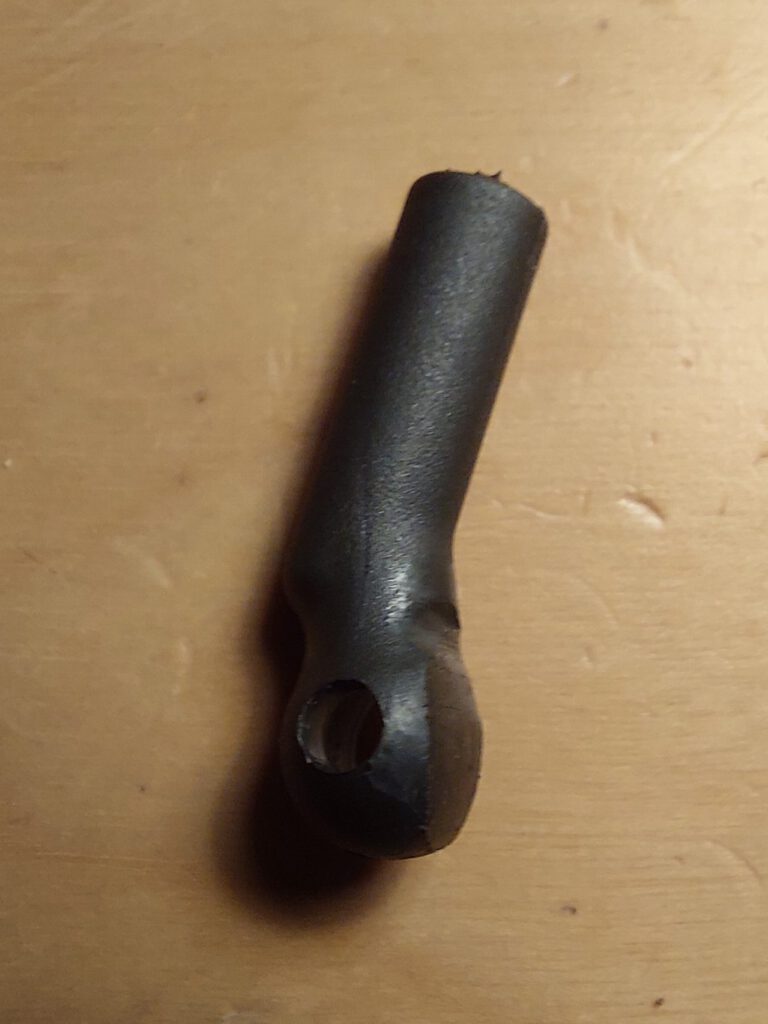 Jconcepts, ProLine and Associated rims rubbed on the inside, Schumacher rims more on the outside due to more offset: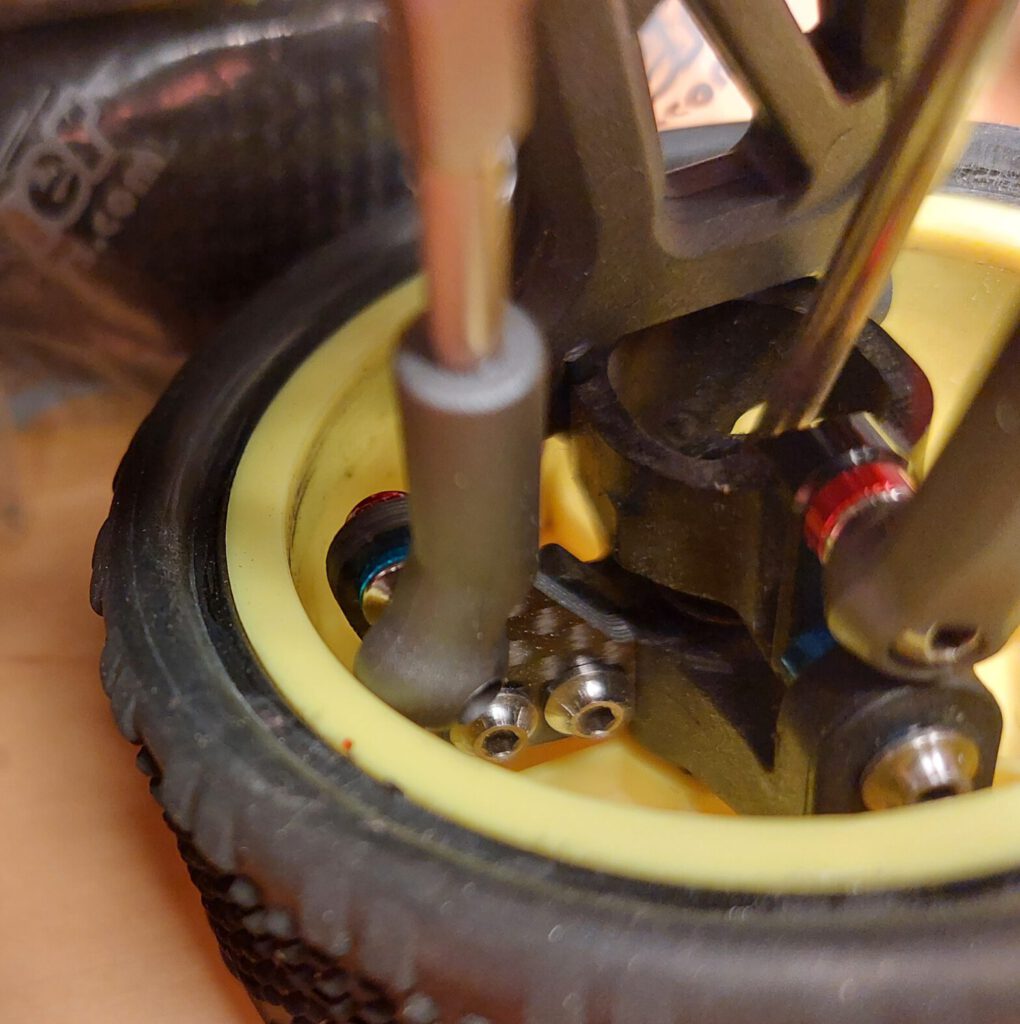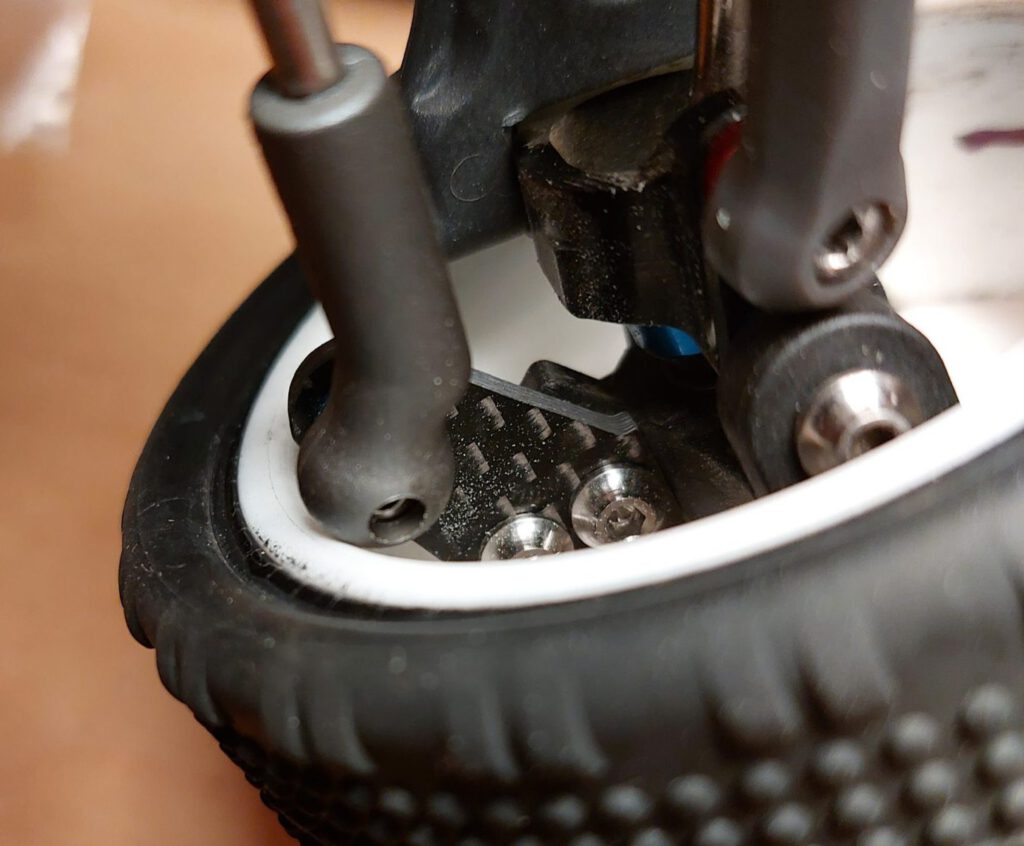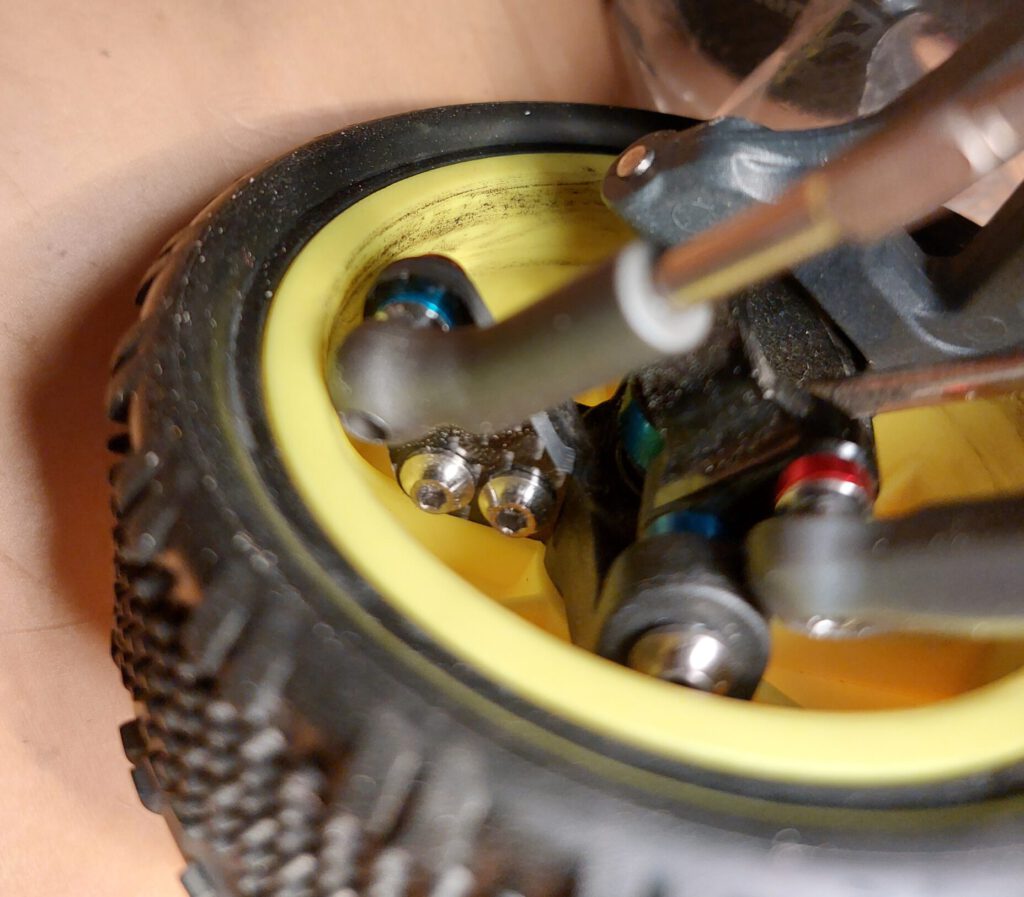 This can be mitigated by removing the bumpsteer shim on the steering arm and / or set the front axle height from +3 to +2 or even +1. The Problem however returned, when i switched from stock to HT0 steering arms. The position of the ballstud moves a bit to the inside an rear.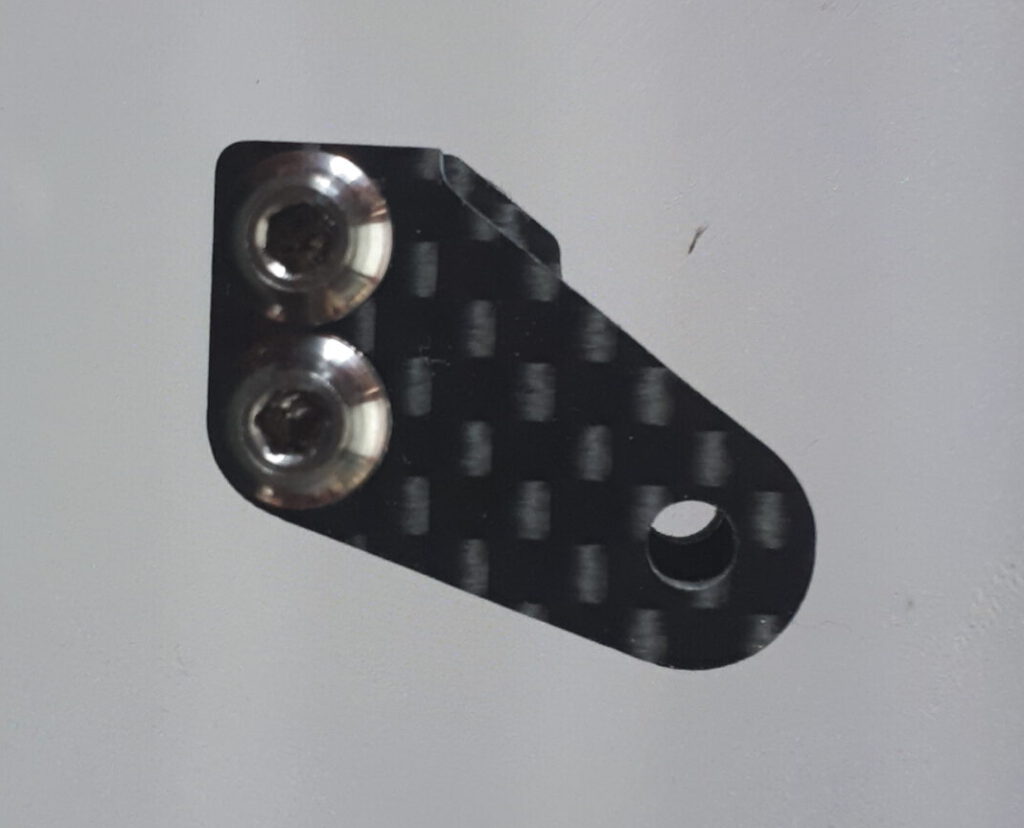 I did not test them with my setup and ended up with two DNF during a race due to cracked up ballcups. With the above remedy through setup i also needed to remove some material from the inside of the rim. The method resembles the procedure of sanding down a tire and works best with a fixed power drill.