In the course of cranking up timing on my LRP X22 stock spec 10.5 motor, i was seeking for additional cooling capabilities. I also tried to run the LRP K7 8.5 with a tad too much ESC turbo timing in my modified car during a race in late 2019, because it was just too slow an the straightaway. This resulted in an DNF in one leg, because the motor temperature porotection of the esc shut down the car.
I came across a really effective solution to control heat by arndtcraft.com, which is the Yokomo YZ4 SF Extreme cool fan shroud. With some spacer underneath the mounting it fits very well and does a great job in cooling down the motor. Now i have the option to thrash the capabilities of the motor a bit more if needed.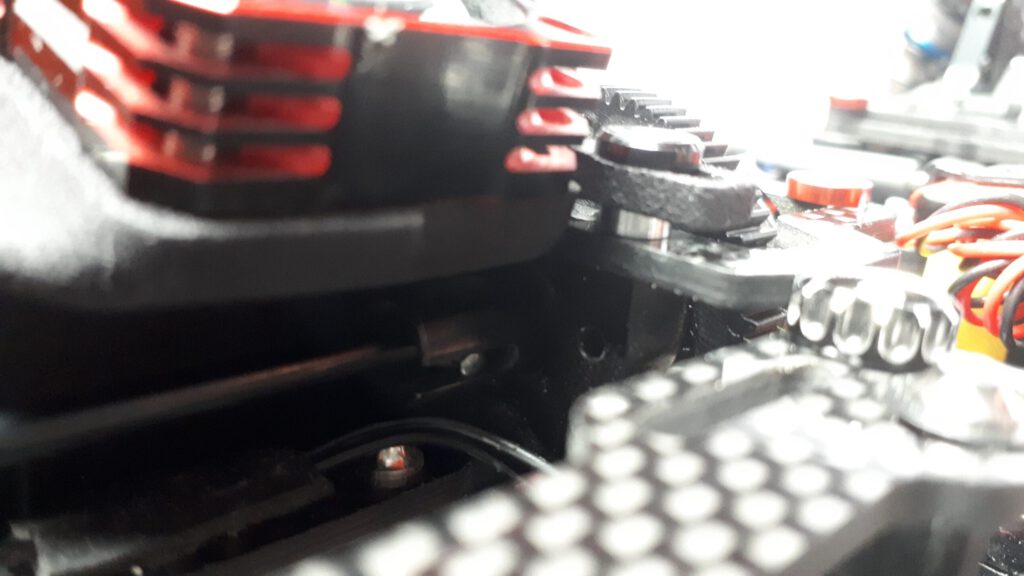 I now wired my stock car to be able to run two fans. One behind the motor, for which i use the Revolution-RC.com fan mount when a fan is installed, and one on top of the motor with the arndtcraft.com solution.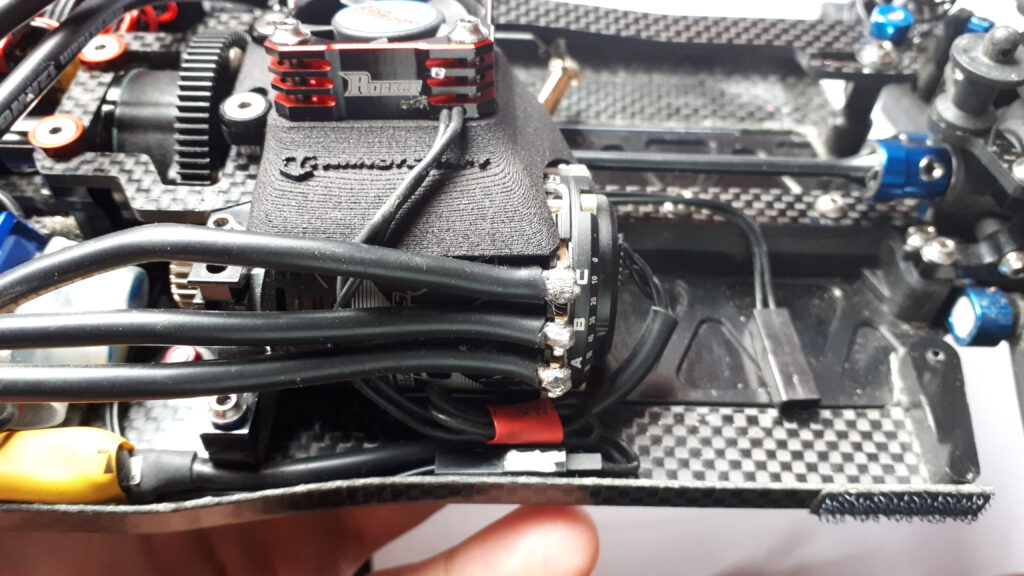 Current supply runs via the receiver with a total current drain of 1,3A when both fans are in use. As the Servo also needs up to 3A, the LRP Flow X Competition ESC has still enough cushion (6A BEC) to deliver the needed current.